Work boots for Timor Leste's Road Workers
In July 2014, Wise Foundation partnered with CARE and Chevron to distribute boots in Timor Leste to work teams and volunteers operating in association with CARE's "Our Roads, Our Future" Project.
These groups are working on the improvement of secondary roads and associated infrastructure in rural Bobonaro District of Timor Leste.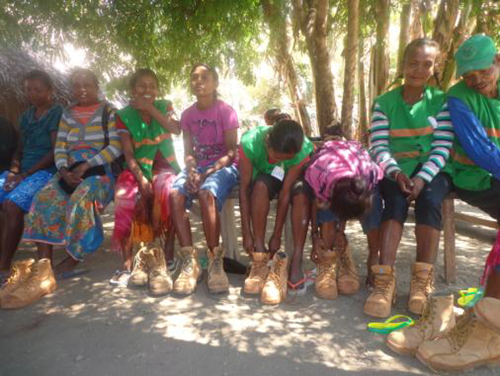 The boots will help the teams and volunteers with their important work.
Close to 400 pairs of boots were distributed to some very happy people!